Project:  Different Campaigns
Agency: Comvort Worldwide/ Propaganda
Role: Creative direction/ Art direction, Presentation design, Concept development, Copy Supervision
Credits: Firas Bachi, Dania Alsayyed, Tariq Bashir, Sawsan Ghannam, June P, Mars B, Cesar M, Sahil Mudaser, Maher Mayhoob
Project: 30th Anniversary Campaign
(Full home makeover/ furnishing)
Concept: Gratitude/ From the heart of IKEA
Implementations: Press, Radio, Branded Vehicle & heart cushions giveaways, Activation, POSM, Draw, viral videos, web ads, social media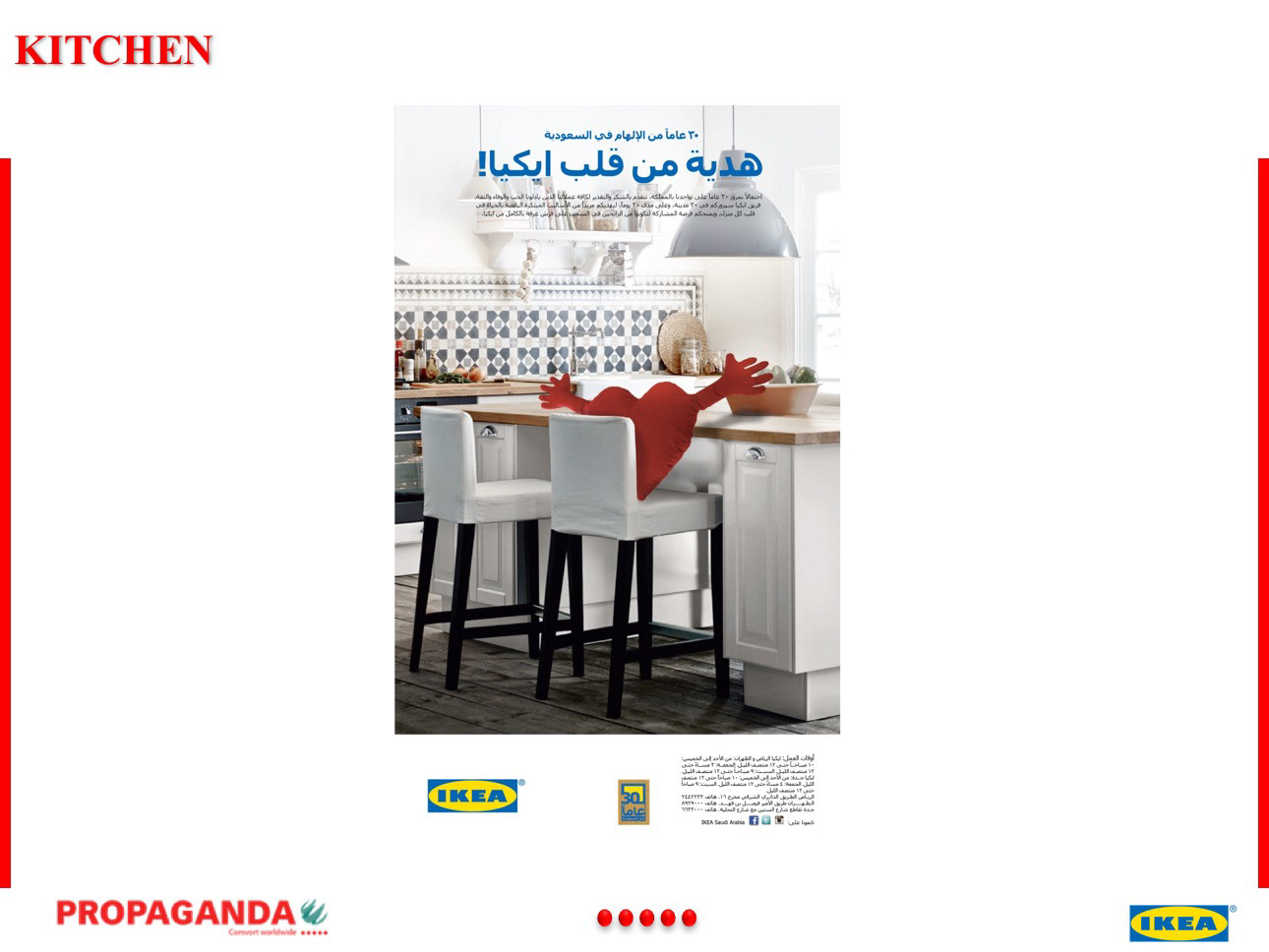 Concept: Just Married
Implementations: Press, Radio, live wedding march, Activation & giveaways, POSM, Draw, viral videos, web ads, social media
Implementations: Press, Radio, live wedding march, Activation & giveaways, POSM, Draw, viral videos, web ads, social media
Concept: Because You Are Priceless!
Implementations: Press, Radio, POSM, Draw
Concept: Because You Are Priceless!
Implementations: Press, Radio, POSM, Draw, brand activation, social media, and web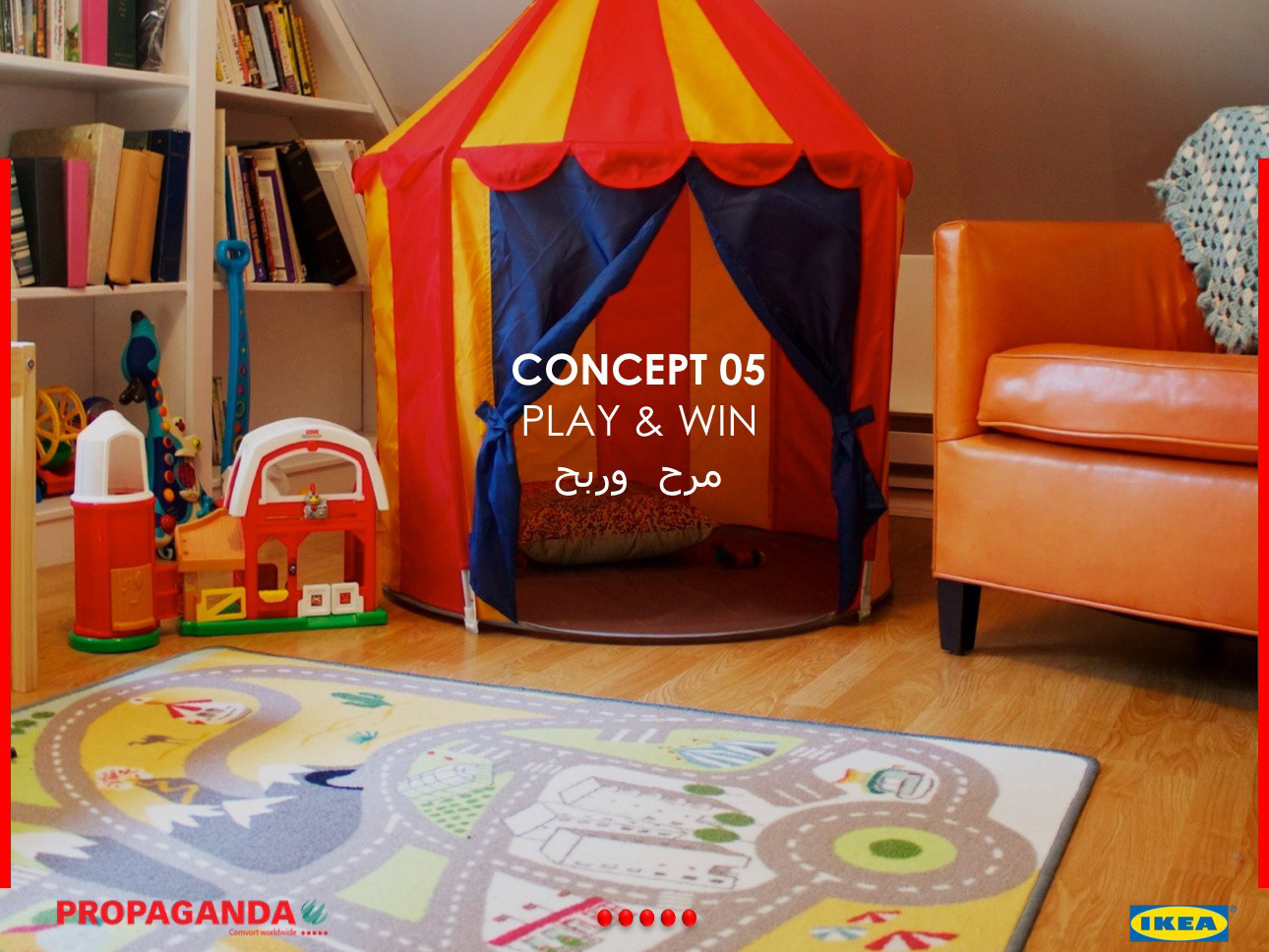 Project:  Thematic Viral Video Campaign
It starts with the husband trying to stay awake in a boys gathering (theme: dark lighting  classic Noir gangster crime style), the friends are trying to find a solution for the guy's wife that she's so hyper active, she doesn't sleep and doesn't let him to sleep, they brainstorm different tricks and techniques make her fall asleep from pills to hypnotizing…
All attempts fail and the guy goes crazy, till the silent mastermind of the gang speaks up and finds a killer solution.
Concept: Mission Comfortable
A guy that has a daily mission to sleep everyday on different bedrooms. Which takes him to IKEA's showroom to experience a new perfect sleep every night. He hides from IKEA guards & staff till the showroom closes, he succeeds to pick his favorite bedroom and sleeps peacefully thinks about nothing but his perfect sleep.
Concept: Comfortable no matter what!
Friends gathering themselves, to have breakfast/ cook together for lunch/ or watch the game together.

We see them on an IKEA living room/ kitchen, they enjoy their time. A zoom out where we actually see them cooking/dining/watching the game in an IKEA's store, surrounded by the amazed audience of regular IKEA customers.
Project:  Traffic Ad press campaigns
Project:  IKEA Business, corporate concierge furnishing service
Concept: Your Business is Awesome Like You!

Print Campaign.

1- From.. to. (A to Z)

2- From the hanger to the store

3- From the cup to the guest room

4- From the file-holder to the meeting room

1- Life can be more beautiful... even at work (conference rooms)

2- Isn't is wonderful when you have fun while accomplishing (office stations)

1- Say hello to more room (office lounges)

2- Not everything displayed is for sale (shops and stores)

Project:  Time for Living
Concept: Downside Up! (initial concept)
Project:  Time for Living (initial concept)
Concept: Your inner home!