Meet people hired or worked with Firas
" An extremely talented senior art director, Firas was highly praised by several clients he served. He's a conscious person who has led his graphic designers and finalizing team as a leader and a team player. He has a particular "gift" to write creative copy and baseline with his concepts and artworks."
- Ali Shoucair | Managing director, Havas Worldwide
Managed Firas at Havas Worldwide
" Firas is a very talented Art Director. His passion to explore and learn makes him an asset for any creative team."
- Saadi Alkouatli |
Executive Creative Director at Webedia | Jury Clio 2022
Managed Firas at TBWA Worldwide
"Firas is an exceptional illustrator, concept designer, and collaborator. We continue to be impressed with his work and experience!"
- Mark DeVito |
Chief Strategy Officer at Yes & Agency
Hired Firas at The Gigawatt Group, 3 projects
★ ★ ★ ★ ★
" Firas delivered creative, quality work for my companies brand in a timely manner. His ideas were unique, fresh, creative, and innovative. We've worked on many projects together and it was a pleasure working with him. "
- Jessica Keough | CEO, HoustonRealtor
" Firas is an outstanding professional with extensive experience in branding, marketing, and graphics design. I have worked with Firas since 2007, and he's been our company's go-to creative designer. Firas is pleasant to work with and would be a great asset to any company. "
- Ala' Hamdan| Founder, Reality IMT
" Creative, always brought 'out of the box' ideas, I was his client for 3 projects and he always exceeded my expectations every time. he is excellent in time management. his final products are WOW. "
-

Obaidah Schakaki | Consulting Manager, Philips
" I worked with Firas for a year at VIVA Creative. Firas is very easy to work with and has a great attitude. On many occasions and very tight deadlines, though he always was willing to go above and beyond and make himself available. Firas works very well under pressure and is a good team player. I would recommend him for other graphic design positions. "
" Firas had a unique personality that made people around him feel comfortable: pleasant, humorous, diligent, and always welcoming. His creativity stimulated others and unlocked hidden talents among the team members. "
- Hassan Baghdadi |
Client Services Director, Frame Communication, Qatar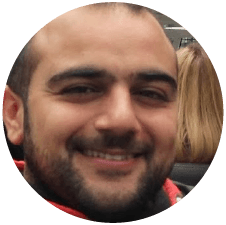 " Firas is a very talented and creative individual. Always adding that extra twist to every project. Hardworking and determined, Firas will always find a way of solving any problem that may arise. His skills and analytical eye always added extra value to all his work. "
- Hadi Hawili| Managing Partner,
OH37
, Spain
"Firas is a man of many talents, he's a super creative art director, fine-tuner, and conceptualizer thinks outside the box. I have done many projects with him and of course, I would love to do that again."
- Rula Otah Bashi | Art Director, Guidance Residential
Teamed with Firas,10+ projects
" Firas provided excellent designs for our identity and have been extremely patient and professional, We highly recommend him for design work. "
- Hatim Gazzaz | Founder, Rattil.org
" Firas has unique creative skills. It was always a pleasure to work with him. He always sets the standards to get the best creative idea."
- Faisal Saeed | Art Director, Havas Worldwide
Teamed with Firas  at Havas
" Firas is a truly creative ARTIST, I've worked with him on many clients and successful pitches over the course of 2 years, you give this man the right tools and right briefs and watch him doing wonders."
- Basim Asaad | Account Director, Leo Burnett
Teamed with Firas at Havas Worldwide
" Firas is a very talented guy, creative and intelligent... Moreover, a very nice person to work with. I would not hesitate to recommend him for a Senior position in his field."
- Adel Abdi | Head of Marketing & Communications, Aspetar
Teamed with Firas at Karoui & Karoui/Zain Telecom
" A crazy creative person..! But definitely in a positive way :) Though it was a short time but yet he proved how easy it was for him to understand client's need and brand identity."
- Rasha Makhlouf | Client Service Director, Frame Communications
Teamed with Firas at Frame Communications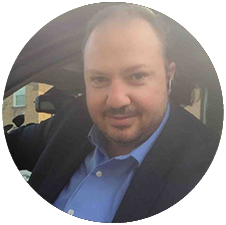 " Firas is a very detailed-oriented designer, he produced great results for the company. "
- Abdulraman Aladhami | CEO, Adham Solutions
" Firas was the main guy at our Riyadh office that I used to count on to get the best results and art direction, he is a man of multi-talents, any company would wish to have someone like him."
- Hesham Samir | Creative Director, AdPark Studio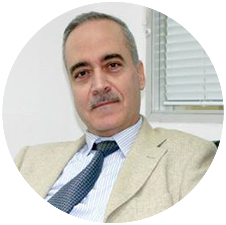 " Firas is a wonderful hard working person, genius, trustworthy, innovative and honest man. "
- Moutaz Raslan | Finance Manager, Havas Worldwide