Client: Qatalum (Qatar aluminum smelter plant, the biggest in the region, joint venture with Hydro Aluminum of Norway).

Project: This is My Next Eco-Product! (Ecology & Recycling Corporate Social Responsibility CSR, Full Integrated Awareness Campaign & Environment Fair Event). 

Agency: Frame Communications, Doha, Qatar

Work: Creative & Art Direction, Copywriting, Scenarios, Photo shoot direction

Creative team: Firas Bachi, Ahamed Khan, Paulo Meunier Viana

Photographer: Shadi Edieh

March 2011

I helped with creative and art direction, leading the brainstorming sessions and involved the media and production teams into the initial conceptualizing, I directed the photography sessions, oversaw the creative copywriting.

The result exceeded expectations, the campaign was live on TV and radio, the event impact was outstanding among all other environment fair contributing Qatar Petroleum companies, it went viral and the social media followers started sharing their recycling and ecology ideas and stories.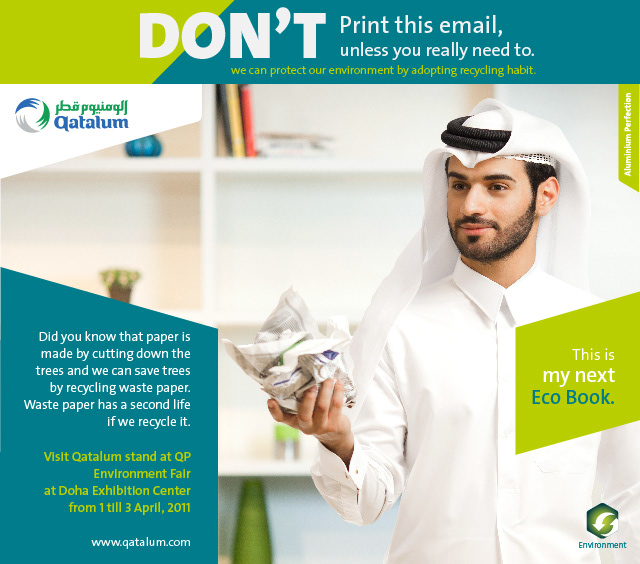 Campaign implementations, items and QP 
Environment fair booth
Booth Branding and Designs