Product

s:
Personal Loans, Mortgage, Real-estate Financing.
Campaign

:

Absher

in Arabic means: You Got It!
Challenge

: Client needed a Corporate branding campaign that conveys a message represents to customers trust and credibility, works out for many products and mediums, to be created, presented, finalized, and published on all mediums within a challenging time-frame of 10 days only.
Work

: Creative supervision, conceptualizing, senior art direction, print-board hand-drawing, Copy-writing, photo-shoot, animation, and radio directing
• 4 Radio commercials, Press ads 8 Artworks
, Digital/web
, banners, Social Media
, Posters
, ATM Screen
, Mupi light box
Results:

Campaign was very engaging to audience, the campaign increased the brand awareness about Aljazira Bank's modern financial solutions, their feedback was awesome on social media, client is still using same campaign since 2012, marketing objective was achieved and almost doubled number of account holders for personal loans and mortgage within less than 6 months.  
Agency:
Havas worldwide Arabia
Other Credits: Art Directors, Graphic Design & Final:

Firas Bachi, Ali Ghazi, Faisal Shamim, Faisal Saeed, Anwar Khan
Copywriting/ Radio Script:

Firas Bachi
Account
Handler:

Basim Asaad
Photoshoot, 3D Render, Talents, Props:

Leap Studios
Radio Recording Studio:

Moon Production
GOT A PROPERTY? WANNA DOUBLE IT?
Aljazira Program For Real-Estate Mortagege Finanacing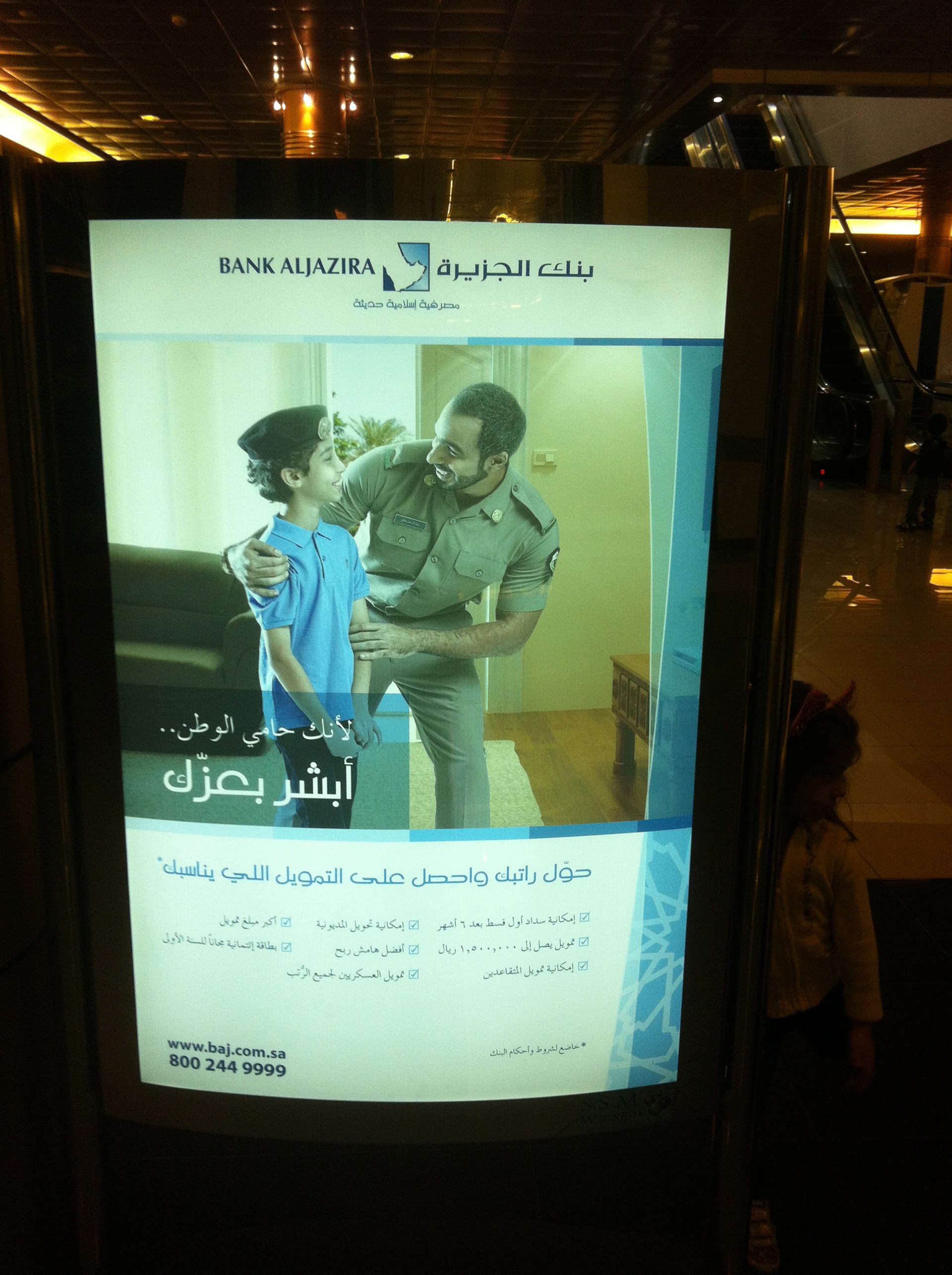 Concept, creative and graphics development process
YOU GOT IT! THANK YOU FOR WATCHING